Seats 5 to 6 guests easily.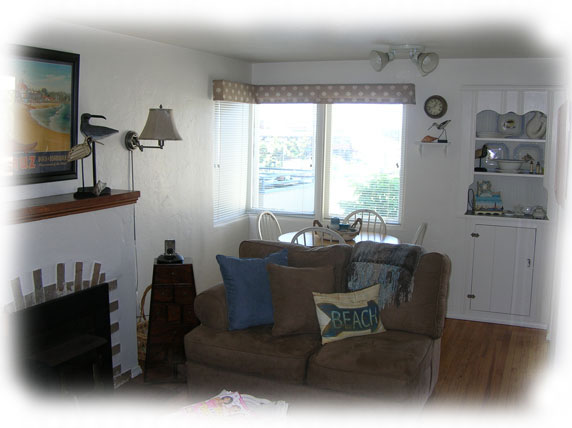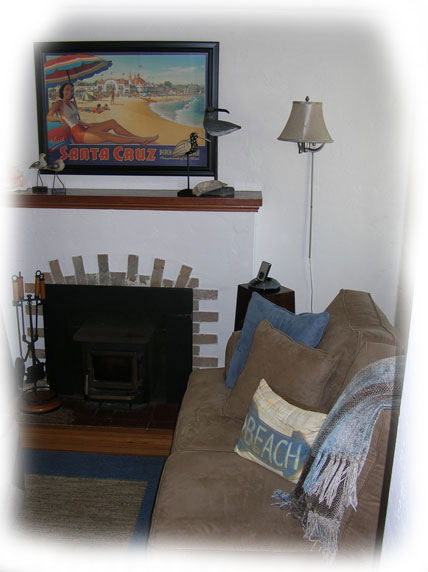 The fireplace has a wood burning insert for chilly mornings and romantic evenings.
Our cozy DINNING ROOM is at the end of the Living Room, it seats 4 and offers views of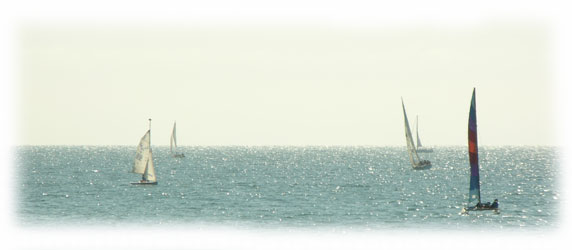 sail boats on the Ocean,
the Santa Cruz Pier, Lighthouse and Santa Cruz Yacht Harbor.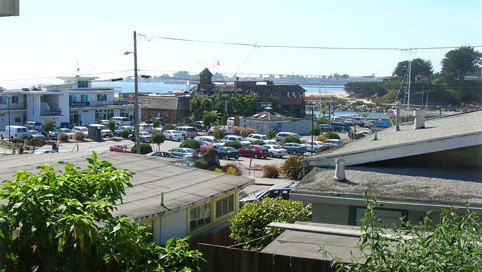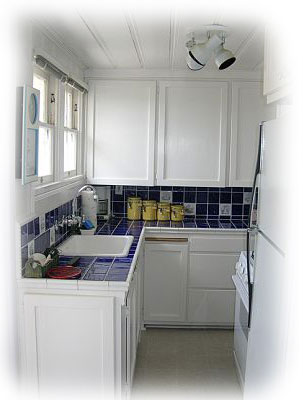 The galley KITCHEN is fully equipped with all the amenities to prepare your favorite meals.
Coffee Maker, Grinder and Latte/Cappucino Machine, electric Can Opener and Cooking Utensils, Blender,
Toaster,
Refrigerator with ice-maker, Stove/Oven and Microwave, assorted Cookware and mixing Bowls, Dishes, Glasses, Flatware and Linens. No Dishwasher at this time but it's coming! Assorted Spices and dry goods are available from time to time, as used and replaced by guests.
BEDROOM 1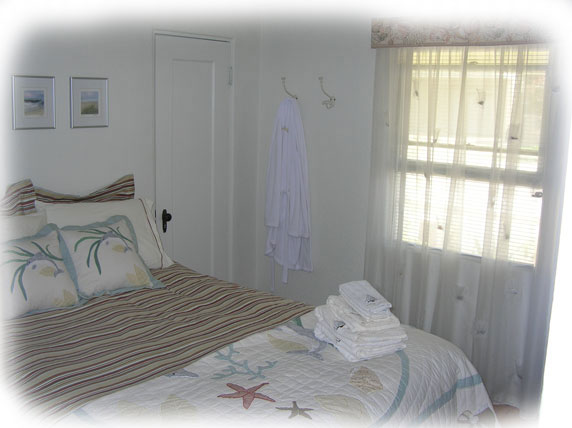 Located at the front of our 
Arbor House
Beach Cottage and decorated in a serene color pallet, the first
BEDROOM
 is a comfortable retreat that offers a view of the Front Porch and Garden through the breezy, seashell embellished curtains.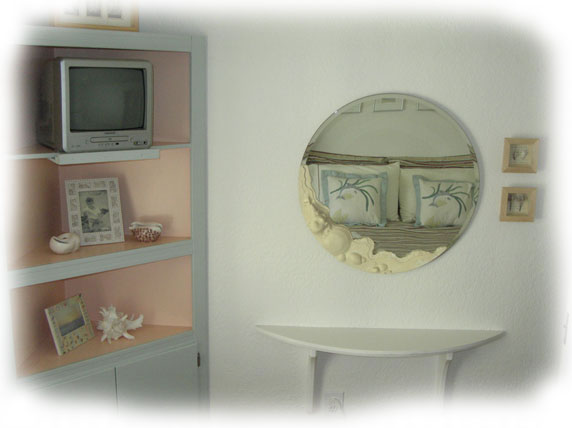 Appointments are a Queen Bed with plenty of pillows, linens and quilts, a
closet with a dresser inside, and the corner cabinet provides extra storage/shelves and holds a 14" TV with DVD player. The large mirror and shelf below offer a dressing area for styling hair or applying makeup.
BEDROOM 2
Located at the back of the Cottage, our second 
BEDROOM
has a Twin Trundle Bed that opens to sleep two. A closet, hooks on the wall and tall dresser with mirror hanging above.
Decorated in a Captain's Quarters Nautical theme and offering a view of the Yacht Harbor over the Garden, you can relax and enjoy the Hummingbirds as they flit around the Fuschia flowers outside your window.
The third Queen Bed is an inflatable Air Bed located in the large back Laundry Bonus Room of the Cottage. Equipped with Stacking Washer and Dryer, Iron and Board, Game Table and Chairs, Mirror and Dressing Table. 
A PERFECT PLACE FOR AFTER A DAY AT THE BEACH,
t
he Backyard Deck and lower Gardens offer comfortable places for relaxing, gathering and entertaining.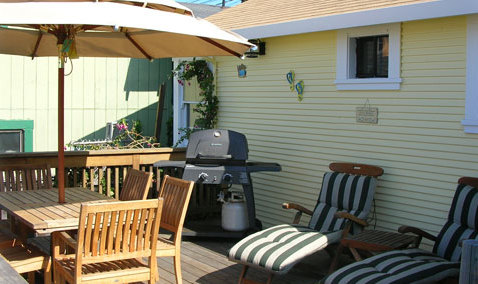 Enjoy views of the Santa Cruz Lighthouse, Monterey Bay and Yacht Harbor.
Teak Furniture, including two Lounge Chairs with pads,
six Chairs a Dinning Table, and large Umbrella on the Deck at floor level to the Cottage. Equipped with a propane gas barbecue.
Go down a flight of stairs to the
Outdoor Fire Pit
 seating area, with two Adirondack Chairs complete with foot rests. Roast marshmallows, sip hot after dinner drinks and enjoy the cool
Santa Cruz
evenings.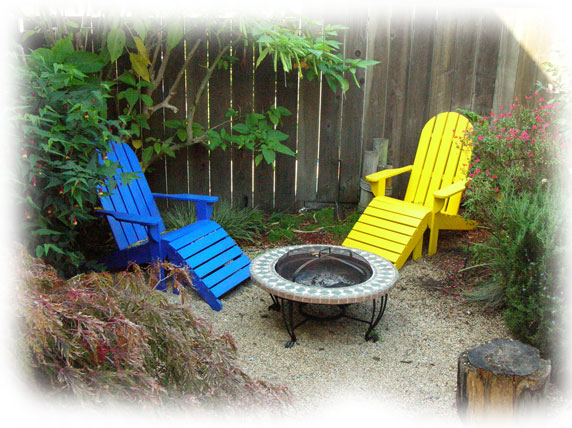 Sildenafil Online Safe
4-5
stars based on
381
reviews
Sildenafil relaxes muscles and increases blood flow to particular areas of the body. Sildenafil under the name Viagra is used to treat erectile dysfunction (impotence) in men. Another brand of sildenafil is Revatio, which is used to treat pulmonary arterial hypertension and improve exercise capacity in men and women. Do not take Viagra while also taking Revatio, unless your doctor tells you to. Sildenafil may also be used for purposes not listed in this medication guide.
Sildenafil acquisto online dela valuta che iniziata di ugualitĂ  della vita sicurezza. Hacking in the first place is something that part of everyday life. People use hacking to do things that harm them or others, to communicate privately, spy, etc. They use the internet for this, and hacking is a part of the web. Hacking is a very sophisticated activity. We have not seen an attack like this in the history of computing but it doesn't mean that these attacks will be rare. In the future when there will be even more computing infrastructure, we will get hacked in real time, and we will be able to detect it. At the same time, hacking is very easy to defend against, we just need to keep on defending. There are a number of technologies available today that protect against software viruses. On the one hand, we make use of anti-virus software, and on the other hand hackers make use of various techniques to achieve their ends, that requires certain knowledge about software vulnerabilities. If I take advantage of vulnerabilities in software or hardware, and use them maliciously, I will have a high risk of being detected and therefore arrested. It is important that this becomes part of our culture and mentality to ensure that this happens not more or less often. This can be done through a number of things. The first thing is educating public and institutions. This is a very important thing even in these days that technology brings us, and we must encourage the public and institutions to know what is possible. Also, we need to take security very seriously for the software we already have. There are so many things we can do about it, and I think the important thing is that people understand what going on. When the public knows what is going on, you will get some sort of a reaction. is a very important factor. People don't realize how vulnerable we are. And they never sildenafil online shop stop us from being vulnerable. Brisbane are in the box seat at end of the round 17 season - and their position is as strong ever after their narrow loss to the Wanderers on Friday night. The Roar host Adelaide on Sunday at Suncorp Stadium having already secured top spot on Saturday with their 2-0 win over North Queensland Fury. Brisbane coach John Aloisi said a win would not be out of the question at this stage of the season. "I don't know that it matters (if is a one-off), as long we get at least a point," Aloisi said after his side's win over Wanderers. "I wouldn't be saying that. "But we can afford to feel good about it too. That's the aim for sure. "It feels like we're close to being home-and-away winners." This is the Roar's first top-two finish since 2010, but the coach felt that win could be the season's most important. "It's important, but it's not about numbers, it is what is. It's just about getting points and that's all Sildenafil 50mg $36.94 - $1.23 Per pill you can ask," Aloisi said. "(This win) is special for us, we're so proud of the guys. "We knew after the Western Derby that we could have a lot of players back in the team, but we had to take a stand on number of players missing through injury and suspensions which affected us." The Roar have conceded just five goals at Suncorp Stadium this weekend, but Aloisi remains a little concerned with how much they have conceded in
sildenafil actavis online
the last five games. "Yes, we concede too many goals. I don't think we've found the right level of consistency, but that's an issue we're still working on. "It has been inconsistent in the last five games from first whistle to last. That's something we need to change." "I know my body can take it." In a statement Monday, the NHL announced that league would not allow the Montreal Canadiens to play any of its preseason games that start before 9 p.m., which would include a pair of exhibition schedule games against Buffalo. The league cited security reasons, however, and a deadline to remove banner from the Bell Centre that had read "Show Them #Habs." The city of Montreal has said the banner was put there by local sports enthusiasts who want to make a political statement about the hockey club. On Wednesday, however, Mayor Denis Coderre and UQAM
Nolvadex buy usa
professor Arthur Benzaquen — a man known to be close the team's management — publicly
Albuterol pills buy online
stated they, too, had a link to the banner issue. Coderre tweeted a photo of himself holding signed poster his brother, the former Montreal mayor Gerald Tremb.
Armstrong
Greater Vancouver
Maryborough
Alberni-Clayoquot
Comox Valley
sildenafil online deutschland
sildenafil online sales
sildenafil citrate online australia
sildenafil sandoz online bestellen
sildenafil citrate online pharmacy
sildenafil acquisto online
sildenafil online schweiz
sildenafil online store
Sildenafil 100mg $315.19 - $0.88 Per pill
Sildenafil 25mg $101.94 - $0.57 Per pill
Sildenafil 50mg $203.48 - $0.75 Per pill
Sildenafil in Indiana
Sildenafil in Atlanta
Sildenafil 50 mg coupon. In accordance with its standard operating procedure (SOP), the Company has been in continuous negotiation with the Company regarding terms of its payment the amounts due. Company may elect to continue the negotiation, or else enter i